Fujisaki & Lab. History
pictures


"Precocious one... from Hirosaki-park"
20150330@Room 312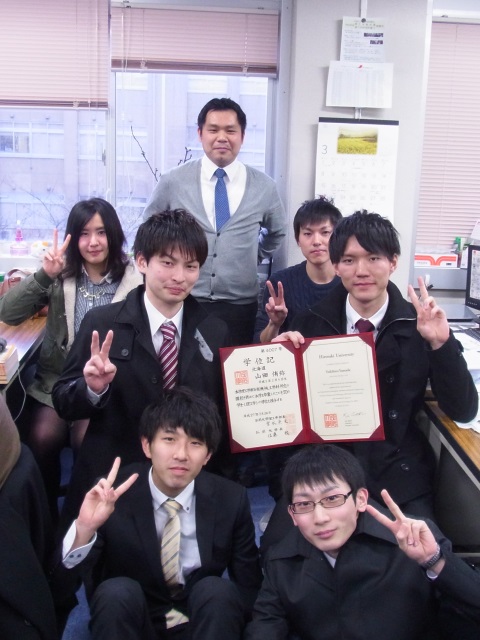 "Give it your best!"
20150324@Room 312






20150320-22 KAKEN meeting@Hokkaido univ.
"Challengers"
20150322@Sapporo






"A new challenge"
20150317@Fujisaki farm (Fujisaki cho)






"After the final mission"
20150310@Hachinohe N.C.T.






"few more days"
20150305@Hirosaki Park Hotel






"Everyone can change the world. I think this is the true meaning of 'glocal'."
20150223@Hirosaki_ HIRORO






"follow in their footsteps"
UG3, UG4 and M1
20150220@Hirosaki night_ Nishi-hiro






"silent onlookers"
20150207@Ueno onshi koen park






"The origin of Gari-Gari"
20150206@RIKEN Wako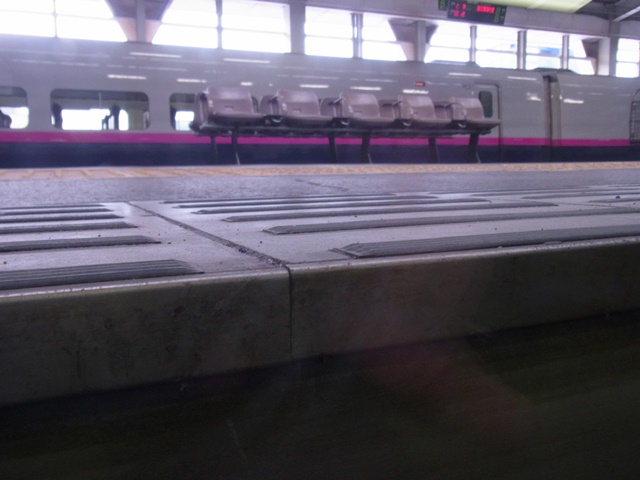 "Kneel down to the child's level... too low ! "
20150111@Niigata, Multi Amenity Express -Toki-





"Nipponia nippon ?"
20150110@Niigata, JSME Bioengineering conf. 2nd day





*** The Seguchi Prize ***
after the prize awarding ceremony
"Start the next chapter of my... our study"
20150109@Niigata, JSME Bioengineering conf.





on the last working day of the year
"without garlic"
20141228@Hirosaki night, Go-men





The day after Party, -endless day?-
"I have a camera and a microphone."
20141227@Hirosaki night





Year-end party with Sasagawa lab.
"Hana < Dango ( Better fill a man's belly than his eye. )"
20141226@Hirosaki night (Hana-Dan)





A fine morning
"See you again someday somewhere in future collaboration!"
20141220@Aomori airport





with Dr. Jiang Yu (Assoc. Professor, Shanghai University of Finance and Economics)
"Tsugaru Settai"
20141219@Hirosaki night, Yama-uta





Heavy snow day
"Hey! Where are you going?"
20141217@Hirosaki univ.





"Many people will be taken to Ikebukuro... every 5 minutes"
20141206@Wako-shi station on Tobu-tojo line, Yurakucho line and Fukutoshin line





"A researcher's night"
20141205@Riken Wako





Wakate-nomi-kai (***Mistranslation: young only meeting)
"The First Hanada Festa!"
20141202@Hirosaki night





Special Lecture about "Osamu Dazai" in JSPE Tohoku conference
"Young Dazai..."
"I am =35, also belong young category"
20141129@Hirosaki univ.





New faces (Lab. member with future generation)
"(Only...) possibilities are infinite!"
20141126@Hirosaki night





Flight duration (...fall time) competition_9.7 sec : Rank 6th/16
"This is the... 10-Second Barrier"
20141124@Hirosaki univ. Gym





Konan Railway Kuroishi Line
"I am not a Noritetu!"
20141113@Konan Railway station





Via Radio Waves ...without face...
20141108@Dotemachi_Apple wave





Welding operation: Kik. & Sut. supported by Sakuma-san
"Let's go pi-ka-chu!"
20141106@room109





for young students.
"How do you feel about Fujisaki Lab.?"
20141105@room114





"See you again!"
20141031@Minnesota University, Minneapolis





"Trick or treat"
20141030@Loring Park, Minneapolis





MD&M 2014 and Conference
"with 9 people"
20141029@Minneapolis convention center, MN, USA





"We laugh because we are all alive!"
20141028@Museum of Science and Industry, Chicago





Chicago night!
"That is Hanada!"
20141027@Best western hotel, Chicago, USA





Invitation to our science laboratory (University festival 2014)
"Congratulation KEN! You are winner !"
20141026@room114





Innovation Japan 2014 ~2nd day~, before today's work
"That famous... white devil !"
20140912@near Tokyo-bigsight (Daiba)





Innovation Japan 2014 ~1st day~
"Made in Japan !"
20140911@East Hall in Tokyo-bigsight





Innovation Japan 2014 with Prof. Sasagawa and CJR Staff
"See you tomorrow!"
20140910@Tokyo-bigsight





STARC2014 with Prof. Sasagawa
"Day business trip..."
20140903@Shin-Yokohama





"Long time no see. And see you again!"
20140829@RIKEN Wako





D&D 2014 now! "Nobody in the lounge"
20140827@Sophia Univ.





After the interim meeting (with Sasagawa lab.)
20140826@Hirosaki night





Yuru-chara "Takamaru-kun"
20140819@Hirosaki city hall
Takamaru-kun Official website (Japanese)





Open Campus, Welcome to Fujisaki Lab.!
20140808@room114





Preparation for Open Campus
20140807@room114





Sports festival (Basketball, Tennis, BBQ) with Sasagawa lab.
20140726@Iwaki sports center





ANA began a service between Osaka-Aomori
20140723@Itami airport





A gateway to success
20140722@Kyoto





JSME M&M Conf. 2014
20140721@Fukushima univ.





After softball game
20140712@Kato-kawa-kasenshiki park, Hirosaki





"Ask what you can do and..."
20140710@Harvard Univ.





WCB2014 with Prof. Sasagawa and Mr. S. Sato (Sasagawa Lab.)
20140708@Hynes- Convention Center, Boston





">30, however young I am..."
289th research meeting of SICE Tohoku chapter
20140624@Hirosaki Univ.





Basketball game with the hot blood of youth
20140601@B&G Gym in Hirosaki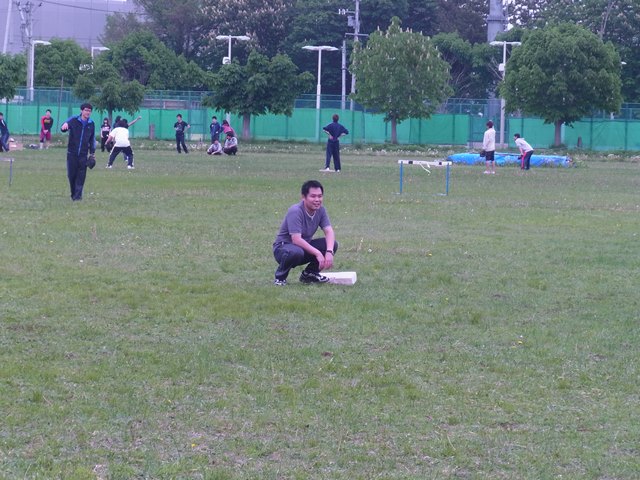 on The 2nd Base
20140526@Gakuen-cho ground





Castle and Sakura trees 2014
20140501@Hirosaki park





"Sakura's flow" _pieces of cherry blossom
20140430@Hirosaki park





Sakura tree_ in full bloom_II
20140427@Hirosaki park





Sakura tree_ in full bloom
20140425@Hirosaki univ.





Iwaki-san view from the window
20140403@Room 8





Graduation thesis workshop (Kudo)
20140214@Room 8





Fujiwa lab. UG4 (Hasegawa, Kudo, Sato)
20140116@Room 114





Special lecture by Prof. Hideo Yokota (RIKEN)
20140114@Room 10





Domestic conference (JSME Bioengineering conf.)
20140111-12@Tohoku univ.





A sunny day
20140104@Gakuen-cho





Passing each other
20131019@Hakkoda-ropeway






Hirosaki IREMD2013
20130912@Hirosaki univ.






APCB2013 with Mr. Tsukahara (Sasagawa Lab.)
20130831@Seoul, Korea






ASME Inter. PACK 2013
20130717@Hyatt hotel Airport, San Francisco