Fujisaki & Lab. History 2016.4~
pictures

2012-2014 pictures

2015 pictures


"The next"
20170331@Fujisaki town







"Hakodate mission with Naoya"
20170328@NIT, Hakodate College







"A degree day"
20170323@Hirosaki Univ.







"Retirement party with OB/OG"
20170318@Art Hotel, Hirosaki







"After Hakodate work"
3/16-17
20170317@Hakodate







"2nd OB++ festa! with Kuniaki"
20170310@-Watami- Hirosaki night







"A view of party"
~ graduation party ~
20170309@New Castle Hotel Hirosaki







"final stage again!"
JSME Tohoku Gakusei-kai
20170308@Tohoku Gakuin Univ., Tagajo







"Wakate report"
20170302@Hirosaki Univ.







"final stage..."
Graduation work conf. 20170213-14
20170213@room 8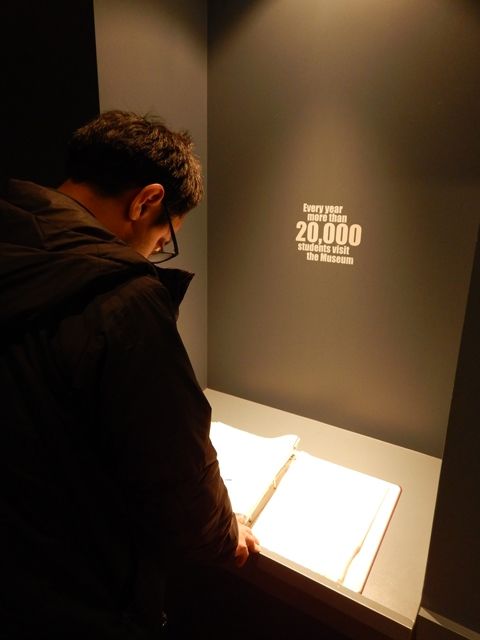 "LA day"
20170202@LA, CA




"UCI with Hanada"
20170201@UC Irvine, CA




"Umami!"
Irvine, 1/30-2/4
20170131@Irvine, CA







"A researcher's day."
Riken work, 12/29-31
20161231@RIKEN







"A flowchart"
After year-end party
20161228@Hirosaki night







"A new laboratory"
View from Rooftop
20161226@Hirosaki Univ.







"under the snow..."
Collection of agricultural soils
20161208@Fujisaki farm







"Mt. Iwaki"
after long meeting 12/2-3 @Asobeno-mori
20161203@Iwaki san shrine







"New faces!"
20161129@Hirosaki night







"Shower for snow elimination..."
to Hakodate
20161123@Shin-Aomori







"1st symposium !"
for branding
20161118@Hirosaki Univ.







"Today's work."
Bascketball game with 1st and 4th company members
20161112@Kinzoku cho, Hirosaki








"Welcom"
Lab. introduction. presentation for UG3
20161109@114







"Higaeri..."
Collaboration work with Hokkaido member
20161031@NIT, Hakodate College







"A view"
Factory tour 2016 with 3rd-year students
20161024@Hachinohe







"A crab's story"
20161023@Hirosaki Univ.







"Tambo art"
20161002@Inakadate







"Our 2nd laboratory"
Aomori brand
20160901@Sotogahama







"No-mi-ka-i!"
After presentation of the interim report
20160822@Hirosaki univ.







"Welcome !"
Open Campus
20160808@Hirosaki univ.






"Mech. Sci. & Eng.!"
Preparation for Open Campus
20160805@Hirosaki univ.






"Ya-Ya-Do"
Neputa_festa!
20160804@Hirosaki night






"Hakodate night!"
A new research collaboration
20160803@Hakodate-yama






"Thank you!"
Summer gift from Kuniaki
20160719@Hirosaki univ.






"Before sports day..."
Early morning task
20160716@Sotogahama, Aomori






"Thank you!"
Summer gift from Hasegawa
20160715@Hirosaki univ.






"A sports day"
The way for winner
20160709@Hirosaki






"Sweets hunter"
Sensor team
20160615@Sagae, Yamagata






"Fight!"
Basketball game with 4th company
20160529@Hirosaki city






"Ohanami 2016"
Team 312 with Moriwaki-sensei
20160426@Hirosaki park






"Sakura festa in Hirosaki"
20160423@Hirosaki park






"The effects of the strong wind in Japan"
Tokyo > Shin Aomori by Train
Shin Aomori > Hirosaki by Bus
20160417@Hirosaki station





"Shirota > Fujisaki"
20160416@Minneapolis





"The city has..."
20160415@Minneapolis





"Nice Ride!"
20160414@Minneapolis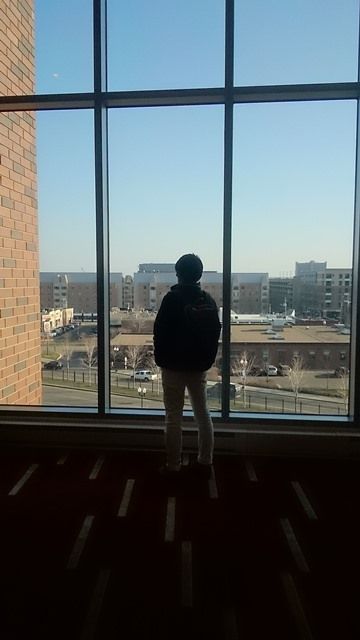 "Preparation for poster session!"
DMD Conf. with Hanada
20160413@Minnesota Univ.





"Delay..."
Minnesota mission (DMD conf & Meeting at Minnesota Univ. 0412-17)
20160412@Minneapolis, MN, USA